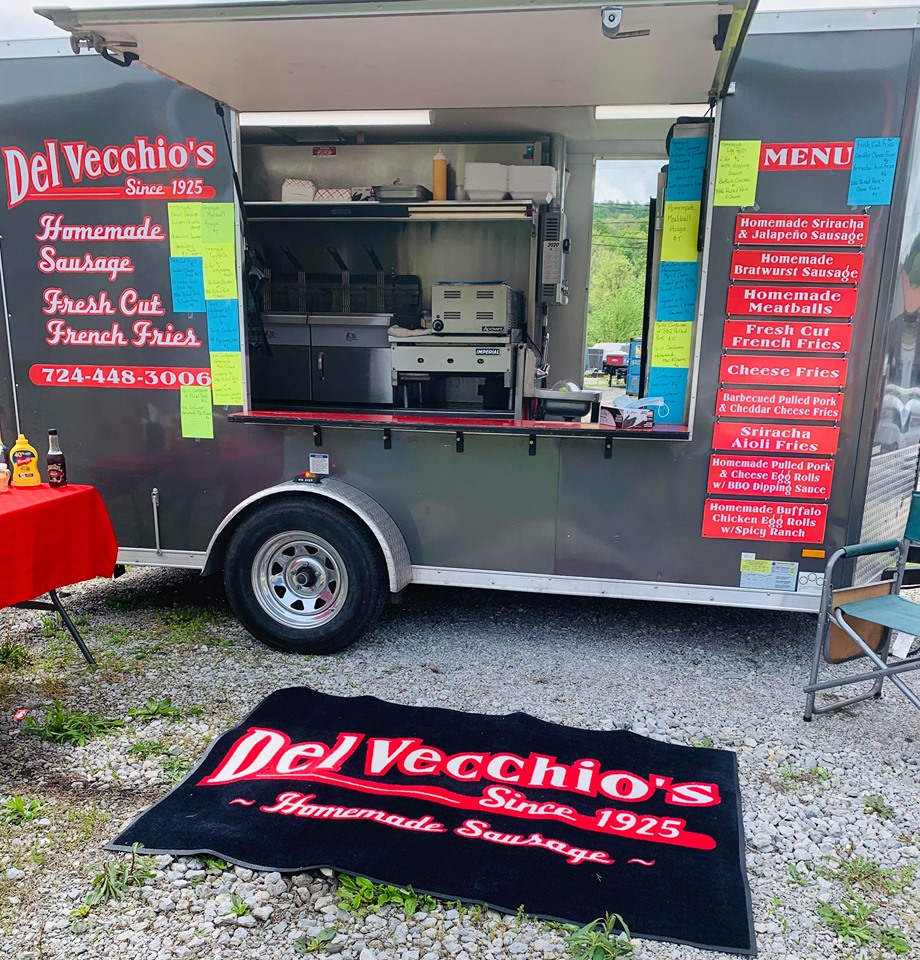 Del Vecchio's Sausage and Fries
Tommy's Background in the industry
I Grew Up In Vandergrift, PA above a Butcher shop & Corner Grocery Store. I worked in our family run business until 1993 and was a 3rd Generation Butcher. I have been working In The Food Industry For Over 32 yrs:
Managing a kitchen with over 75 meals a day
L&S Fundraising Food Company For Over 20yrs
Tommy's Catering Company For 16yrs
Alcoma Country Club Kitchen For 5yrs
River City Pizza For 5yrs
Wooden Door Winery Food For 5yrs
Cycle Diner Restaurant For 2 1/2 yrs
CAN YOU TELL I HAVE A LOVE FOR FOOD?!?
Del Vecchio's Sausage & Fries (Food Truck 6'x 16')
Our Family Started Making Homemade Sausage In 1925
Licenses Commissary And Truck With The Dept Of Agriculture
1925 To 2019 Still All Natural, No Preservatives, No Water Added,
Fresh Pork Shoulder & Spices !!!!!
The Del Vecchio's Sausage difference:
Our sausage is made from 100% Pork Shoulder, Spices, & All Natural Casings. We have used the same Recipe Since 1925.
Our Competitors sausage is made from PORK, WATER, SALT, POTASSIUM GLUTAMATE, DEXTROSE, POTASSIUM ACETATE, MONOSODIUM GLUTAMATE FLAVORING, OLEORESIN PAPRIKA
Our Fresh Cut Fries are made in 100% Canola Oil:
Seasoned
Cheese
Sriracha Aioli
Smothered
Loaded Fries
Hand Made Egg Rolls:
Pulled Pork
Buffalo Chicken
More
Contact Information
Lowell Street, Vandergrift Heights, Vandergrift, Westmoreland County, Pennsylvania, 15690, United States of America
There are no reviews yet.